Community
Connecting through music
I love working with different people on creative projects and I strongly believe that creating something artistic together opens up connections, builds community and increases wellbeing.  I am very keen to help out on projects, either as a musician or facilitator.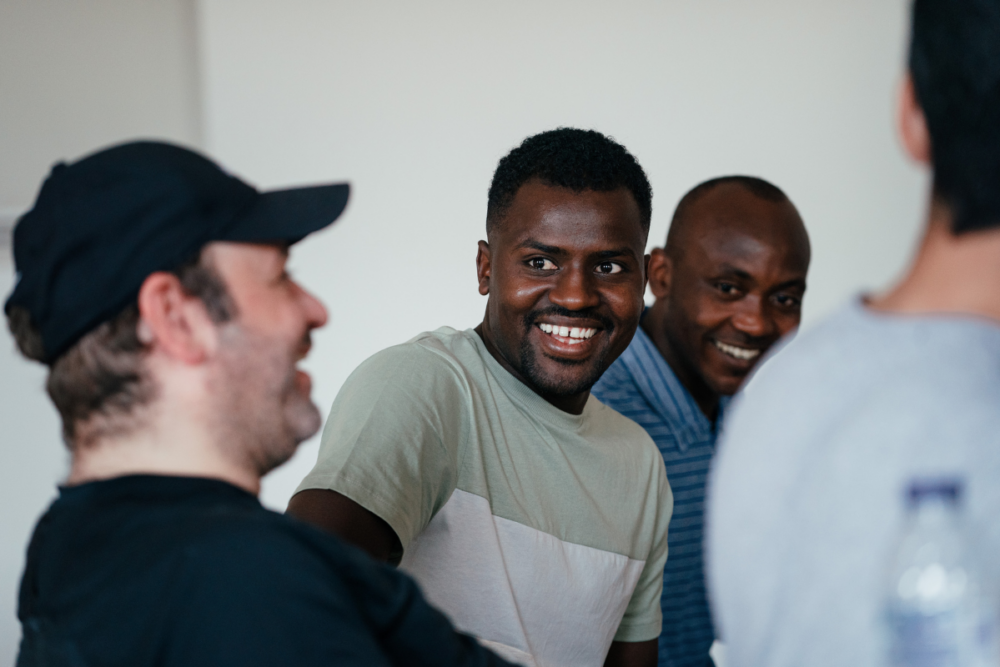 Past Projects
Just One Day - Stella

I created a backing track for this song written by Stella, an asylum seeker who recorded lots of her own songs on her phone during lockdown, so she could exhibit it in an art exhibition at St. Augustine's in Halifax.

(April 2021)

Home is a Feeling

This song was written by a group of young men from the Refugee Council working alongside musicians Christella Litras and Leroy Johnson, for an Opera North Project Writing Home.   In this version that I sent the participants afterwards, I mixed their voices singing in their own languages including Kurdish, Arabic, Serakhulle and Amharic.

Singers: Arun, Haroun, Mohammed, Benjamin, Jusf, Moussa and Abdullah

Guitar: Leroy Johnson, live recording Sam Day.

(September 2021)


#Home

Plastyk

This project was a collaboration with four artists called 'Lost in Translation' for Space2. Working with the artist Kevin Hickson and dancers from Yorkshire Dance and Fallen Angels (a dance company from Liverpool where recovering addicts find healing through dance) with choreography by Gary Clarke, I created a soundtrack to embody the feelings of being trapped within a cycle of addiction.

(July 2014)
Quotes
"You are brilliant because you try and make things bespoke to people's needs and THAT is what works. We love the care, thought and attention you have given to us through your work."
Staff Member, St Augustine's Centre, Halifax
"I'm happy, I'm happy, God Bless you.  You have made my song beautiful.  God Bless you, thank you!
Stella, songwriter of 'Just One Day'
"Thank you so much for your brilliant workshop on Monday! Everybody really enjoyed it, and some in particular were deeply moved by the subject matter and the experience… you two are both just brilliant with our folks – the fact they contributed so much (and for some, that they stayed in the room!) shows how safe and valued you are able to make them feel."
Harriet Saw, Caring for Life
Experience
I have created, assisted and taken part in many community arts and education projects.  These range from teaching a general music course to 8 – 12 year olds in schools in Ireland, working for Opera North in the Community Partnerships department for eight years, and managing it for two, helping to set up Arts Together Leeds, playing the violin for various Space2 projects including the community musical Gipton The Musical at Leeds Playhouse, and creating backing tracks and soundscapes for various people I have met along the way.
Have a listen to all my music on my All Sounds page here.